Yeronga Community Gardens is located at the entrance to the sports ovals at the junction of Taunton and Oakwood Streets. We are now open for the 2022 season and look forward to meeting you at the Gardens in the next few weeks. The Community Gardens continue to partner with Yeronga Community Centre and look forward to working together at public events, fetes, and markets.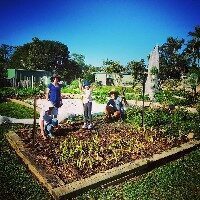 Community Gardening is on most Sundays between 3.00pm and 5.30pm. members can Garden at other times by arrangement, and pretty well any time when the school is not in session. Membership is open. As well as Community Gardening, individual/family plots are available on a hire basis.
In the cooler months, we invite you all to our 'Sunset Snacks' held on the first Sunday of the month. We'll often fire up the wood-fired pizza oven, or go with delicious nibbles which our members put together. We'll provide tea, coffee, cordials and water – if you want other drinks, you are welcome to bring your own and something to share.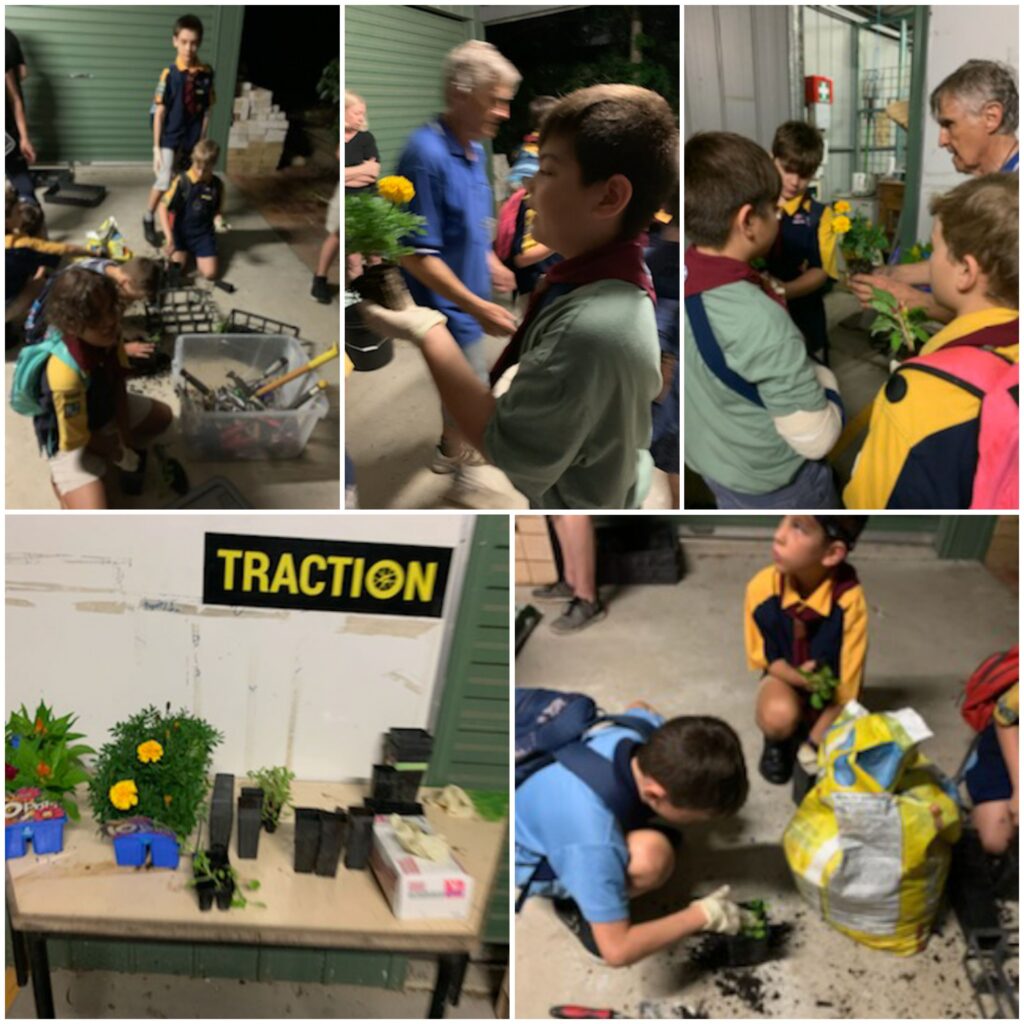 Our Kurilpa Cubs (ages 8-10) visited the Yeronga Community Garden on Wednesday 24 February. We did a navigation exercise, using compasses, to find our way from our den to the community garden (actually very easy to find on the corner of Taunton and Oakwood Sts!). There Peter and Di met us and had a bunch of planting activities organised for us.
We learned what makes good soil great and how fabulous compost is. We even learned the word "friable". And we did some stargazing and tried to find South using the stars (although there were a few too many clouds).  It was really a fun night for all of us.We're very grateful to Yeronga Community Gardens and Yeronga SHS for enabling this visit. It's such a lovely space and, if you're there at the right time of day, the view of the sunset from there is spectacular!
February Newsletter
https://www.ouryeronga.com.au/wp-content/uploads/2022/02/Newsletter-Feb-2022.pdf