Yeronga Community Gardens is located at the entrance to the sports ovals at the Junction of Taunton and Oakwood Streets. Unfortunately we are closed at the moment while we sort out some questions of access to the site and Insurance arrangements. Once these issues have been resolved, we will re-open.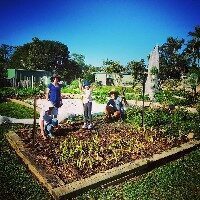 We occasionally hold workshops by request on gardening, horticulture, cooking and food processing topics.
On the first Sunday of every month, we invite you all to our 'Sunset Snacks'. If the weather is cool, we'll fire up the wood-fired pizza oven, or on hot days just go with delicious nibbles which our members put together. We'll provide tea, coffee, cordials and water – if you want other drinks, you are welcome to bring your own and something to share.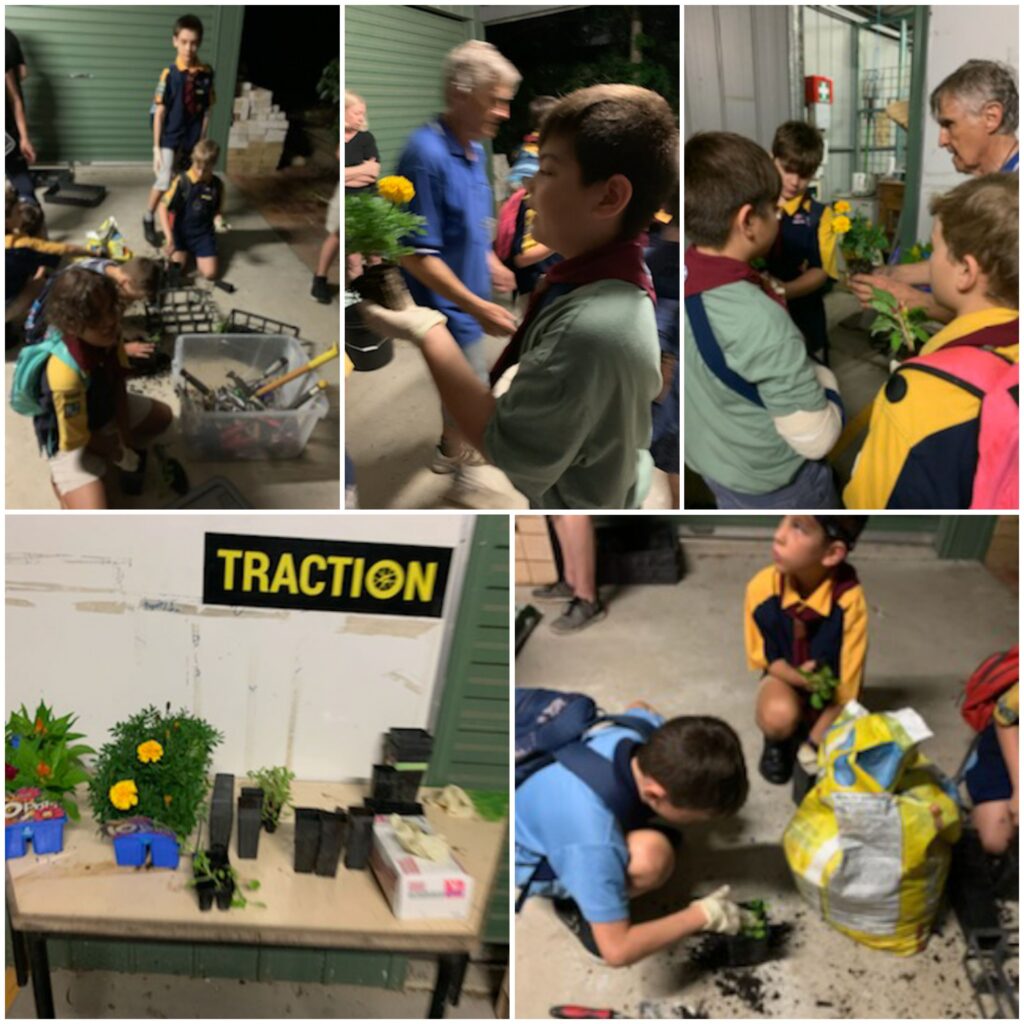 Our Kurilpa Cubs (ages 8-10) visited the Yeronga Community Garden on Wednesday 24 February. We did a navigation exercise, using compasses, to find our way from our den to the community garden (actually very easy to find on the corner of Taunton and Oakwood Sts!). There Peter and Di met us and had a bunch of planting activities organised for us. We learned what makes good soil great and how fabulous compost is. We even learned the word "friable". And we did some stargazing and tried to find South using the stars (although there were a few too many clouds).  It was really a fun night for all of us.
We're very grateful to Yeronga Community Gardens and Yeronga SHS for enabling this visit. It's such a lovely space and, if you're there at the right time of day, the view of the sunset from there is spectacular!