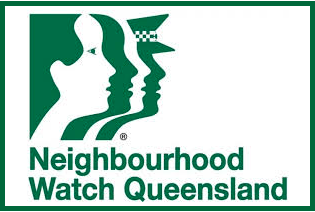 Yeronga Central NHW (Annerley 03)
Neighbourhood Watch (NHW) is an internationally recognised program which helps to improve the quality of life within a neighbourhood by minimising preventable crime, promoting closer community ties, and enhancing community safety. It's all about neighbours watching out for neighbours.
We aim to help permanent residents and tenants protect themselves, their properties and their way of life by minimising preventable crime, improving home security, encouraging greater vigilance and fostering community spirit.
The program relies on the community working together and in partnership with Annerley Police, BCC and State Government, and other local organisations to achieve these aims.
We hold local public meetings on the second Tuesday every second month (Feb, Apr, Jun, Aug, Oct, Dec) which are regularly attended by our Police Liaison Officer, and Local BCC Councillor. In addition, our group publishes a monthly newsletter providing relevant local information, area crime statistics, useful contacts, and summary information from other local groups. NHW also runs community forums and information evenings on matters which are important to our community.
If you'd like to join us in our aims please get in touch with through Facebook www.facebook.com/NHWYeronga; email to nhw.yerongacentral@gmail.com; drop in to the next meeting; any of the contact numbers on the monthly newsletter.